​Enjoy the fun with people who love to ski and snowboard!
Welcome to the Jacksonville Ski Club! We are a not for profit social ski club comprised of skiers, boarders and non skiers, who come together to socialize and travel to the world's best resorts. We were established in 1969 and enjoy a long history in the Jacksonville area, providing a fun and economical way to participate in winter activities.
Club Highlights…
The club is run entirely by volunteers who are highly motivated and share a common bond of skiing and boarding
We provide a large selection of ski packages, escorted by fully trained, knowledgeable and experienced trip leaders
We hold monthly socials and various happy hours for members and non-members to meet, socialize and make new friends with others who share similar interests
We welcome everyone… singles, couples, families, skiers, boarders, beginners to advanced and those who don't ski at all!
The club is governed according to established "by-laws" by officers and a board of directors, elected by the membership
As a member of the Florida Ski Council (FSC) we offer reciprocal memberships in all other Florida Ski Council member clubs, which allows you to participate in their clubs' trips without having to pay additional membership dues
We support the Blind Skier Program at the Florida School For The Deaf And The Blind through our annual donations and club activities
2016 – 2017 Board of Directors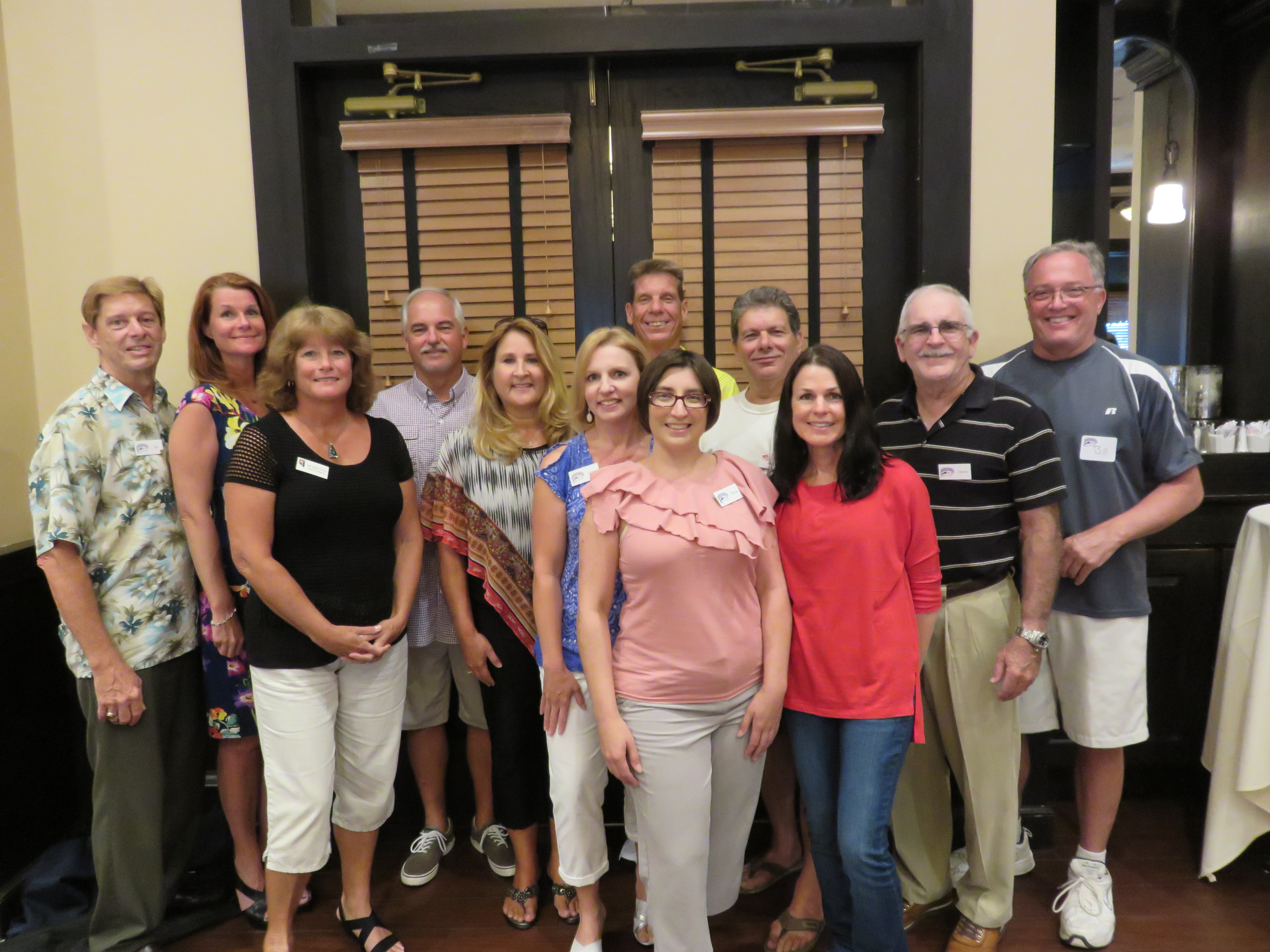 Get Involved
Are you looking for a way to give back and make an impact on the sport you love? Do you want to meet new people with similar interests? Would you like to have a feeling of accomplishment knowing you made a difference?
Volunteer with the Jacksonville Ski Club!
We have the following opportunities for you to participate:
Membership / Welcome Committee - assist at meeting sign-in table; greet prospective members; assist with membership forms
Graphic Designer - assist with potential advertising efforts and newsletters
Photographers - we always need great photos for our website and publications
Event Entrepreneur - have a great idea for a ski club event or just want to help with one? We need you!
Marketing Assistants - are you (social) media savvy? We need your help in getting the word out about the club.
If you have interests and/or skills in any of these areas, please let us know. It only takes a few hours to help out. Send an email to info@skiclub.org
Jacksonville Ski Club Trip Leader
The Trips Committee is looking for experienced and knowledgeable club members to lead next year's trips. Selection is based on the candidate's involvement with the Club, knowledge of the destinations, volunteer activities and leadership skills.
Responsibilities include:
Attending required training sessions
Promoting and marketing the ski trip during monthly socials
Completing administrative duties
Arranging grounds transportation, group rentals and other travel needs
Developing an itinerary for each day of the trip, including arranging and hosting social activities
Jacksonville Ski Club Trip Leader Application –Trip Leader Application
Blind Skier Program – Florida School for the Deaf & the Blind
Each year, 6-10 FSDB Ski Club students earn the opportunity to attend the Extreme Mobility Camp for the Visually Impaired (XMO), in Winter Park Colorado, through a point system that rewards them for grades, behavior, physical fitness and extra-curricular activities. One to two FSDB staff members, who also work as volunteer camp counselors, accompany the students.
Besides skiing, the most exciting activity the students enjoy is a snowmobile ride to the top of the Continental Divide on trails that run for miles through the Arapaho National Forest. Each student is assigned a volunteer guide, (some volunteers travel from Denver each year for the day just to become a sighted guide for our students in this experience) who drives them up the mountain to a huge snow bowl at the top of the Rockies (elevation: 12,000 feet); but the real excitement is about to begin! The students are then allowed to become the drivers, and their guide sits behind them giving verbal (and sometimes physical) assistance as they speed around the huge open space at the top of the Continental Divide! It's an experience they never can enjoy anywhere else, and they love it!
Donate Here
The 2012 - 2013 season saw another successful trip for the FSDB Ski Club! Read about the fun and adventure they experienced on this year's FSDB trip, they would not have this opportunity without their sponsors!
The Florida Ski Council is made up of seventeen clubs that are located from Miami to Jacksonville, from Sarasota to Pensacola, and all points in between. The clubs vary in size from a few hundred to well over a thousand members. The Florida Ski Council promotes and represents the ski clubs of Florida to the resorts, the skiing industry offering trips each year, in which most of the clubs participate, taking thousands of Floridians to the slopes.
Jacksonville Ski Club • PO Box 57178 Jacksonville, Florida 32241-7178
904-419-9770 • info@skiclub.org
Website Design by Bruce Floyd of Mary Fisher Design